UNCLAIMED SECURITIES
WTD Info > Unclaimed Securities
UNCLAIMED SECURITIES



Unclaimed securities consist of shares, bonds and other financial instruments belonging to the public which are transferred to the Government in the name of Minister of Finance and Accountant General under the various Acts. Although these securities are transferred to the Minister of Finance or the Accountant General, the Government still maintains the record of original owners for the sole purpose of returning these securities/proceeds thereof to the owners/their heirs sometime in the future.


The Government through Accountant General Department's acts as a trustee for all the unclaimed securities surrendered to the Government pursuant to Section 14, 29 and 30 of Securities Central Industry Depositories Act 1991 (SICDA) -Amendment 1998 Act A1039, Section 65 Trustee Act 1949, Section 36 Trust Companies Act 1949 and Section 583 Companies Act 2016.


All proceeds in the form of dividends, interest and proceeds from the sale of securities are firstly accrued in the records to the owner before the money is lodged with the Registrar of Unclaimed Moneys. The lodged moneys will be subjected to Unclaimed Moneys Act 1965 and the owner/his successor/ heir can forward his claim at any time because is no limitation of period imposed.



Checklist (Amd.1/2021) - Application for Sale Proceeds / Dividend of Securities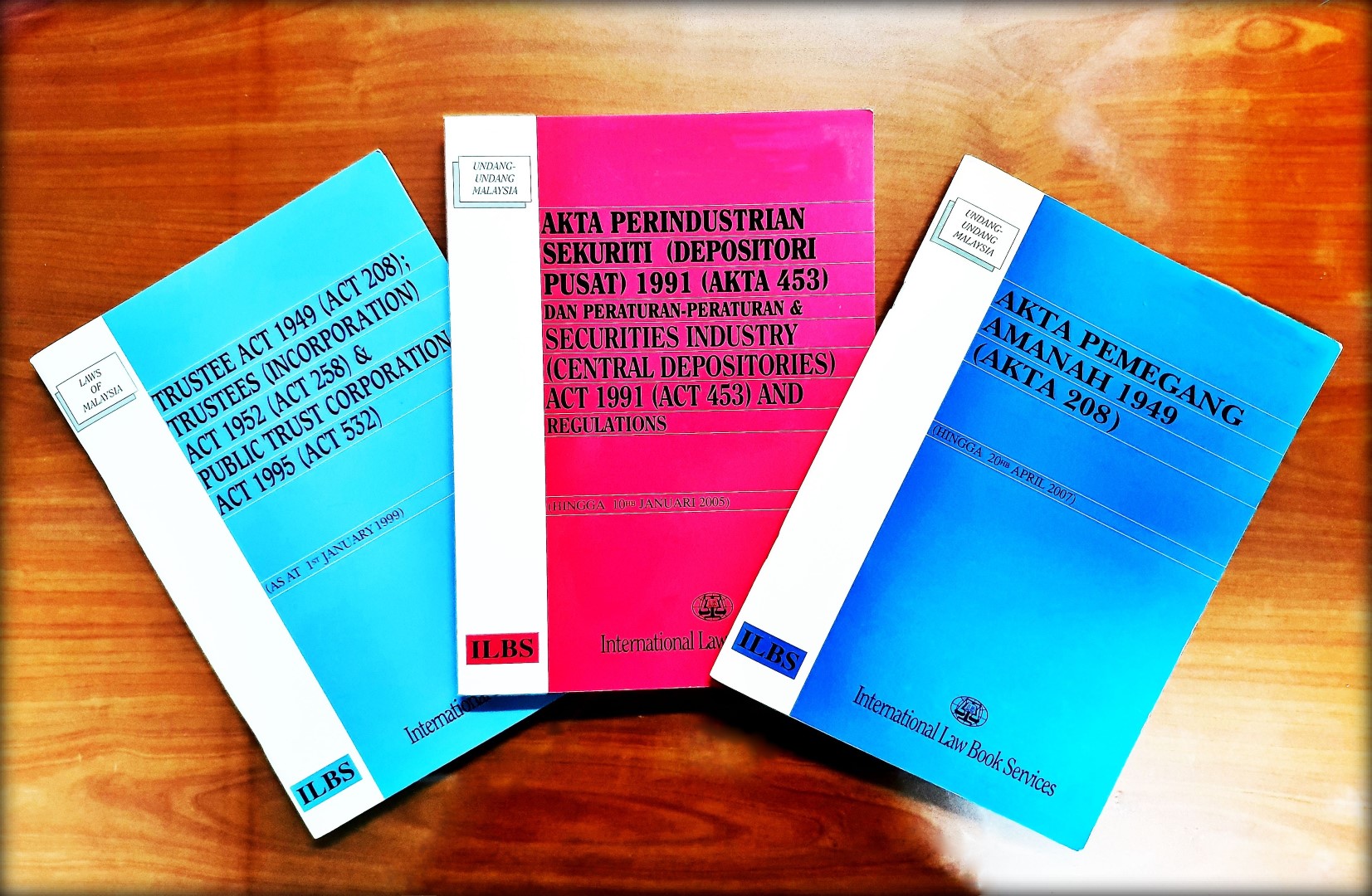 | | | |
| --- | --- | --- |
| Bil. | Documents | |
| 1 | APPLICATION BY INDIVIDUAL | Download |
| 2 | APPLICATION BY COMPANY | Download |
| 3 | APPLICATION IF REPRESENTING A DECEASED PERSON | Download |
Forms- Application for Sale Proceeds/ Dividend of Securities
| | | |
| --- | --- | --- |
| Bil. | Documents | |
| 1 | FORM SPS2 (Amd.1/2021) | Download |
| 2 | FORM UMA-7 (Amd.1/2015) | Download |
| 3 | FORM UMA-8S (Amd.1./2016) | Download |
| 4 | APPLICATION FOR REFUND OF UNCLAIMED MOVEYS VIA BANK DRAFT/ TELEGRAPHIC TRANSFER | Download |
All Sales Revenue/Dividend/Securities Interest Refund Application or any inquiries related to Sales Revenue/Dividend/Security Interest Reimbursement Application must be submitted to the address of the Registrar of Unclaimed Money as follows:
Bahagian Pengurusan Wang Tak Dituntut
Jabatan Akauntan Negara Malaysia
Aras 1, Blok Utara, Perbendaharaan 2
Kompleks Kementerian Kewangan
No. 7, Persiaran Perdana
Presint 2,62594 Putrajaya
(u.p : Unit Sekuriti Tak Dituntut)

Alamat emel : sekuriti.bwtd@anm.gov.my
Telefon : 03 8000 8780/8781/8682/8681